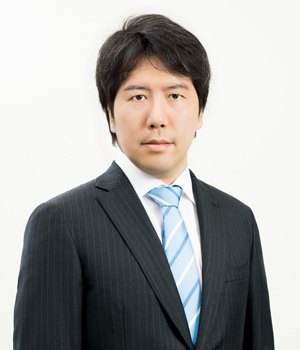 I would like to express my sincere gratitude to our shareholders and investors for their continued support.
Our core game business performed smoothly, and also we were able to expand sales in the advertising and media business, which was our second pillar. As a result, consolidated results for the 14th fiscal year (from July 1, 2017 to June 30, 2018) showed an increase in sales and operating income for the first time in six fiscal years. Net income decreased compared to the previous fiscal year, this is due to the impact of special gains and tax effects from the sale of subsidiaries were recognized in previous fiscal year.
The game business contributed to earnings through the success of strengthening operations in existing mobile games, the realization of overseas expansion in cooperation with leading partners, and the release of multiple new mobile games. In the Advertising and Media Business, our second core business, we were able to steadily expand our media user base. Along with the expansion of the scale, we made QUANT, Inc - which operate data management platform to visualize and maximize marketing effects - subsidiary in order to respond to the demands of advertisers for the placement of brand advertisements. This will strengthen the Ad Technology field.
In the 14th fiscal year, we decided to aggressively develop the Live Entertainment Business as a new pillar in addition to the Games Business, Advertising and Media Business, and established Wright Flyer Live Entertainment, Inc. We have begun the VTuber - actors and celebrities act with appearance of 3D CG characters - production business. We discover, train, and manage VTubers. We also plan, produce, and distribute video programs of VTubers. In the future, we intend to expand the market and expand our business by investing in the market and providing REALITY, a new VTuber video distribution application.
We will continue to take on the challenge of achieving sound growth as a company through a variety of businesses activities, implementing our ideal of "Making the world a better place through the power of the Internet."
Please look forward to the future of us.
We look forward to the continued support and encouragement of our shareholders and investors.
Yoshikazu Tanaka
Founder, Chairman and CEO